CALCIUM CITRATE
Distributed by LEHVOSS in:
all countries
Calcium
Also indexed as:Coral Calcium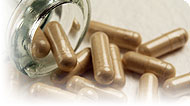 Calcium is the most abundant, essential mineral in the human body. Of the two to three pounds of calcium contained in the average body, 99% is located in the bones and teeth. Calcium is needed to form bones and teeth and is also required for blood clotting, transmission of signals in nerve cells, and muscle contraction. The importance of calcium for preventing osteoporosis is probably its most well-known role.
Reliable and relatively consistent scientific data showing a substantial health benefit.
Contradictory, insufficient, or preliminary studies suggesting a health benefit or minimal health benefit.
For an herb, supported by traditional use but minimal or no scientific evidence. For a supplement, little scientific support.
Our proprietary "Star-Rating" system was developed to help you easily understand the amount of scientific support behind each supplement in relation to a specific health condition. While there is no way to predict whether a vitamin, mineral, or herb will successfully treat or prevent associated health conditions, our unique ratings tell you how well these supplements are understood by the medical community, and whether studies have found them to be effective for other people.
For over a decade, our team has combed through thousands of research articles published in reputable journals. To help you make educated decisions, and to better understand controversial or confusing supplements, our medical experts have digested the science into these three easy-to-follow ratings. We hope this provides you with a helpful resource to make informed decisions towards your health and well-being.
This supplement has been used in connection with the following health conditions:
Used for
Amount
Why

Gestational Hypertension

1,200 to 1,500 mg daily

[3 stars]

Supplementing with calcium may reduce the risk of gestational hypertension.

Lactose Intolerance

500 to 1,200 mg daily depending on age and other calcium sources

[3 stars]

As lactose-containing foods are among the best dietary sources of calcium, lactose-intolerant people may want to use calcium supplements as an alternative source.

Osteoporosis

800 to 1,500 mg daily depending on age and dietary calcium intake

[3 stars]

Calcium supplements help prevent osteoporosis, especially for girls and premenopausal women. It is often recommended to help people already diagnosed with osteoporosis.

Preeclampsia

1,200 to 1,500 mg daily

[3 stars]

An analysis of double-blind trials found calcium supplementation to be highly effective in preventing preeclampsia.

Premenstrual Syndrome

1,000 to 1,200 mg daily

[3 stars]

Calcium appears to reduce the risk of mood swings, bloating, headaches, and other PMS symptoms.

Rickets

Consult a qualified doctor

[3 stars]

Calcium supplements may be helpful in preventing and treating rickets.

Breast-Feeding Support

1,000 mg daily

[2 stars]

Continuing to take prenatal vitamins will help ensure your body gets the nutrients it needs for breast-feeding. Especially important is continued calcium intake.

Coeliac Disease

Consult a qualified doctor

[2 stars]

The malabsorption that occurs in coeliac disease can lead to multiple nutritional deficiencies. Supplementing with calcium may correct a deficiency.

Elevated Cholesterol

800 to 1,000 mg daily

[2 stars]

Some trials have shown that supplementing with calcium reduces cholesterol levels.

Hypertension

800 to 1,500 mg daily

[2 stars]

Calcium supplementation has been shown to lower blood pressure in people with hypertension.

Hypertriglyceridaemia

800 mg daily

[2 stars]

Calcium supplementation has been shown to reduce triglyceride levels.

Obesity

800 mg daily

[2 stars]

In a study of obese people following a low-calorie diet, those receiving a calcium supplement lost significantly more weight than those given a placebo.

Pregnancy and Postpartum Support

Obtain a total of 1,500 to 2,000 mg daily, including both supplement and food sources

[2 stars]

Calcium needs double during pregnancy. Supplementing with calcium may reduce the risk of preeclampsia and pre-term delivery and improve the bone strength of the foetus.

Tension Headache
(Vitamin D)

1,000 to 1,500 mg per day (plus the same amount of calcium)

[2 stars]

In preliminary research, people with chronic tension-type headaches who were also suffering from severe vitamin D deficiency experienced an improvement in their symptoms after supplementing with vitamin D and calcium.

Amenorrhea and Osteoporosis
(Vitamin D)

Refer to label instructions

[1 star]

Despite the lack of evidence that calcium and vitamin D supplements alone are helpful to amenorrheic women, they are still generally recommended to prevent the added burden of calcium and vitamin D deficiency from further contributing to bone loss.

Colon Cancer

Refer to label instructions

[1 star]

Through a variety of mechanisms, calcium appears to reduce precancerous conditions in the colon and the risk of colon cancer.

Depression

Refer to label instructions

[1 star]

Taken with vitamin D, calcium significantly improved mood in people without depression in one study.

Dysmenorrhoea

Refer to label instructions

[1 star]

Muscles that are calcium-deficient tend to be hyperactive and therefore might be more likely to cramp. Calcium may help prevent menstrual cramps by maintaining normal muscle tone.

Gingivitis

Refer to label instructions

[1 star]

Some doctors recommend calcium to people with gum diseases. Calcium given to people with periodontal disease has been shown to reduce bleeding of the gums and loose teeth.

Kidney Stones in People Who Are Not Hyperabsorbers of Calcium

Refer to label instructions

[1 star]

Calcium appears to interfere with the absorption of oxalate, which reduces the risk of stone formation.

Metabolic Syndrome

Refer to label instructions

[1 star]

One study found that supplementing with calcium improved insulin sensitivity in people with hypertension.

Migraine Headache

Refer to label instructions

[1 star]

Taking large amounts of the combination of calcium and vitamin D has been reported to produce a marked reduction in the incidence of migraines in a few women.

Multiple Sclerosis

Refer to label instructions

[1 star]

Calcium levels have been reported to be low in people with MS. In one study, people given a combination of cod liver oil, magnesium, and calcium had a significantly reduced number of MS attacks.
Copyright © 2021 TraceGains, Inc. All rights reserved.
Learn more about TraceGains, the company.
The information presented by TraceGains is for informational purposes only. It is based on scientific studies (human, animal, or in vitro), clinical experience, or traditional usage as cited in each article. The results reported may not necessarily occur in all individuals. Self-treatment is not recommended for life-threatening conditions that require medical treatment under a doctor's care. For many of the conditions discussed, treatment with prescription or over the counter medication is also available. Consult your doctor, practitioner, and/or pharmacist for any health problem and before using any supplements or before making any changes in prescribed medications. Information expires December 2021.
Related ingredients
This ingredient is listed in our following product categories
Any information or recommendations made for use of Seller's materials do not affect in any way Buyer's obligation to examine and/or test the Seller's goods with regard to their suitability for Buyer's purposes especially with regard to consumer use. No information given by the Seller is to be construed in any way as a guarantee regarding characteristics or duration of use, unless such information has been explicitly given as a guarantee. The products listed on this website do NOT have to be labelled as Genetically Modified (GM) under EC Regulations EC/1829/2003 and EC/1830/2003.